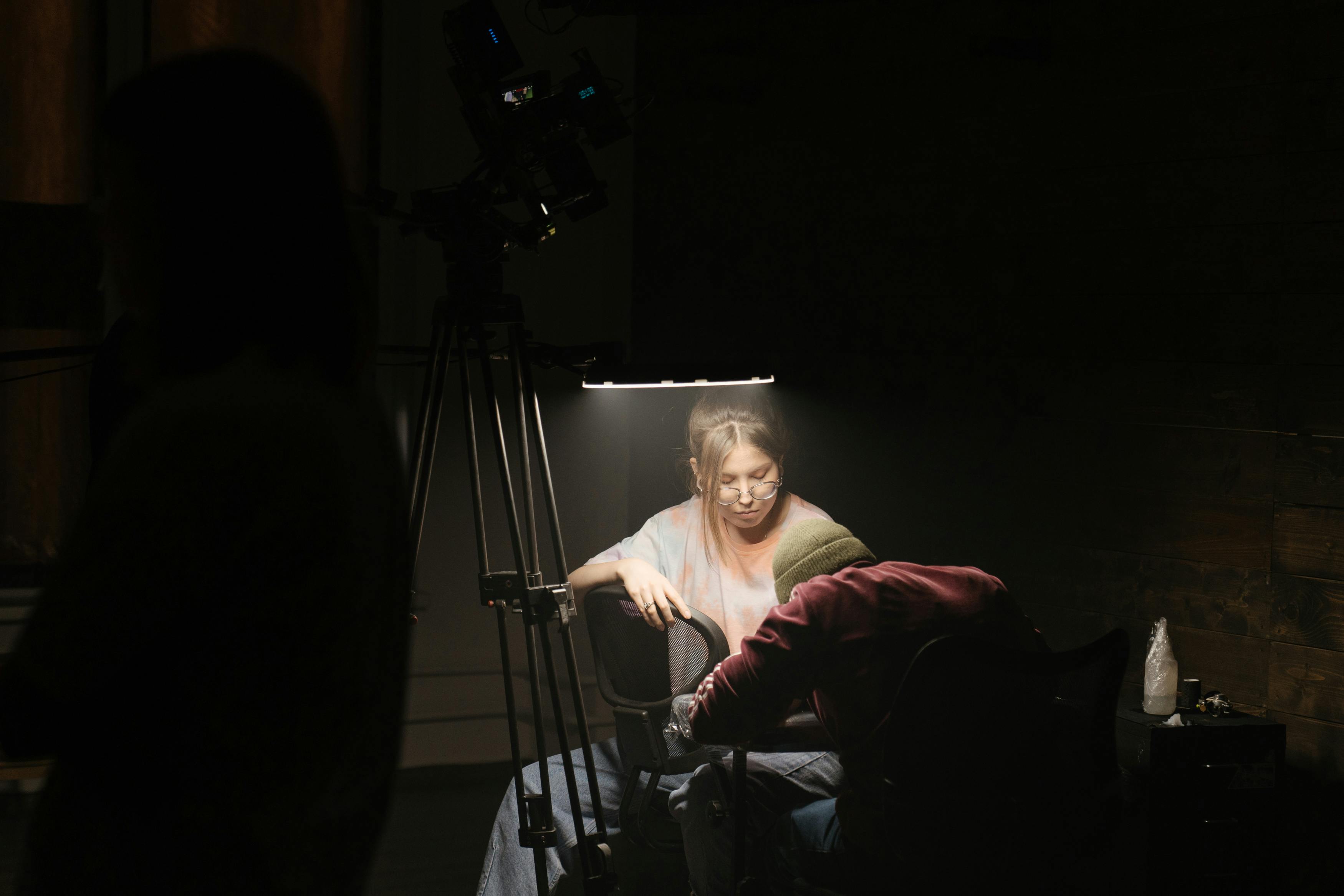 Setting up your Nikon D3400 DSLR camera to record videos
NIKON D3400 VIDEO SETUP
The Nikon D3400 is an entry-level DSLR camera designed by Nikon for people who are transitioning from bridge cameras to compact cameras and while it takes great photos, it also shoots great videos. One of the selling points of this camera is that it records Full HD video which is 1080 at 60 frames per second, which is really impressive and gives you very smooth and very high quality video playback. However, one of the downsides is that it doesn't have an external mic jack and that's a lot in common with most cameras in this category, although ironically its predecessor the Nikon D3300 has an external mic jack and I'd say that If you are going to shoot a lot of video, which will require a lot of sound when you are actually shooting the video, maybe you are doing interviews or recording bands, then you may want to look at the D3300 instead of this camera.
On the other hand, one of the things that I really like about this camera is that it has a lot of effects and modes, so you can get quite creative with the way you shoot still images and those effects translate to videos as well. which is really a lot of fun. So you can have a lot of fun with photo illustration that shoots a kind of comic effect but on video. You can have fun with the miniature effect that shoots a kind of time-lapse, but within the miniature effect option, and you can also have a lot of fun, which I found with the toy camera effect that gives a kind of shot to through video really OLDE WORLDE with vignette. and color quite unsaturated.
Before recording a video, you need to change some of the settings in the menus. So first of all turn on the camera and press the menu button and you are looking for the shooting menu. The video options are right at the bottom of the page so you can use the multi selector to go all the way down or you can push it up and because it's on a rotary dial it means you go straight to movie settings. Then you can choose your FRAME RATE and FRAME SIZE. There are two different frame rates, one is NTSC, which is mainly for the United States and will give you 60 frames per second or 30 frames per second, and the other is PAL, which is mainly for Europe, which will give you 50 frames per second. and 25 frames. per second. It is very important that you choose the correct one for your country, so it is worth checking if you are not sure. I would recommend 1080 at the highest frame rate, obviously. It will drop to 720, which is perfectly acceptable for YouTube social media, etc. If you move one down the menu you can take a look at the quality of the movie which of course should be high instead of normal and then go down one more option to the mic. The D3400 does not have an external microphone jack, but it does have an internal microphone that can be reasonably effective at short distances.
You have three options for the microphone: the first is AUTO, which is fine and worked reasonably well for ambient sound, the second is MANUAL, which I would recommend because it gives you more control over the sound you are recording. If it's in manual, you should aim for your sound to max out at 12, so if you can test the recording beforehand, if someone is speaking, for example, what you're really looking for is when that person is at their peak. high. , to the maximum at 12 and you can use the multi selector to move the sensitivity up or down to make sure that happens. The last one is turning off the mic and I don't recommend it at all, even if you don't intend to use the sound used, having the sound in the video is actually a very useful way to select clips when you're editing. Coming out of that, you move on to reducing wind noise, which doesn't make a big difference. The last option is manual movie setup. If you leave that off, even if you go into manual mode here, it won't be in manual settings because you've disabled it here. If you turn it on here, you can use manual setup and auto setup, so I would recommend turning it on.
Once you've changed the menu settings, you can start looking through the camera to see what you're actually looking at when you want to record a video. To do that, you have to press the Live View button on the back. There are two pretty important buttons here for when you are in Live View and one is the information button at the top and the other is the i button which is at the bottom left corner next to the screen. When you initially switch to Live View, you will see a lot of information at the top of the screen. Now, because you have activated Live View, the video mode is not activated yet, so much of the information is, in fact, for still images, so for example, you will have the mode in the It is either in automatic or manual aperture priority, flash on / off, shutter setting, automatic focus setting, picture control setting, white balance and whether the size and quality of the photos. If you press the info button at the top once, you will now be in video mode, and that gives you more relevant information on what you actually got as video settings. If you are in this mode and you press the i button, that gives you all the things you can change when you are in this mode. If set to automatic, it allows you to change the frame size and quality, microphone settings, wind noise reduction, and focus mode. If you switch the camera to M for manual and go into that setting, it will give you a lot more information. It will display movie frame size and quality, white balance, microphone settings, ISO, picture control, wind noise reduction, AF area mode control, and focus mode . So that's a really useful way to see what's available to you when you're shooting video. If you hit i mode again to get out of that and then hit the info button again, that info disappears, so the screen is pretty empty, but we get the marker showing the length of the video. When you are recording a video you will notice that you do not get the full full screen as you would when you are taking pictures and that is because the sensor area that is used to record the video is smaller so you get a smaller area on the screen that is actually included within the video range. That will change slightly if you're shooting 1080 or you're shooting 720 so it's worth keeping an eye on. If you press the info button one more time, you will get the grid so you can keep everything level.
In many ways, the settings for taking pictures or videos on a DSLR are the same. For example, you can use the dial mode to select the mode in which you want to take photos or videos. You can have it in AUTO, you can have it in Manual and the parameters are effectively the same. You can change your ISO, you can change your aperture, or you can change your shutter speed. The only additional item when you are recording video is your frame rate and that is selected when you choose 1080-60 or 1080-50 or 30 or 25 or 720 so the frame rate is the additional item for video. Now if you are shooting at a certain frame rate, it is recommended that your shutter speed be twice that frame rate. So if you are shooting at 30 frames per second, your shutter speed should be roughly 160. Likewise, if you're shooting at 60 frames per second, your frame rate should be roughly 125. You have some flexibility here, you can easily upload to 1/200 or 1/400 if that's what you want without the video suffering too much.
In terms of keeping the quality as good as possible, then you would like the ISO to be as low as possible and the aperture will of course control your depth of field. The three items here, ISO, Aperture, and Shutter Speed ​​can be changed when in manual settings. The weird one, in a sense, is the aperture because you can't change the aperture when you're actually recording the video, so you need to preset your aperture and you can only do that outside of Live View. When you're on the rear screen, you can change the aperture by pressing the exposure button at the top and using the main dial. Now at this point you can also change the ISO and shutter speed in exactly the same way. You can change the shutter speed using the main dial alone and you can change the ISO by looking at the i button and moving and choosing the ISO and changing it. However, you may want to change the ISO or shutter speed while you are recording the video, in which case you can use the function button you have preset to change ISO and use the main dial that will change the ISO, even if you shoot at the Same time. Or you can use the main dial on its own to change the shutter speed. Again, even if you are recording a video at the time and the best thing about using the rear screen is that you can instantly see the change, whether by changing the shutter speed or ISO, the image will become lighter or darker.